ver. 1.0
Managing Tasks Using The Dashboard
The Dashboard is the default page upon opening Kapta. You can see all the tasks associated to you in this page.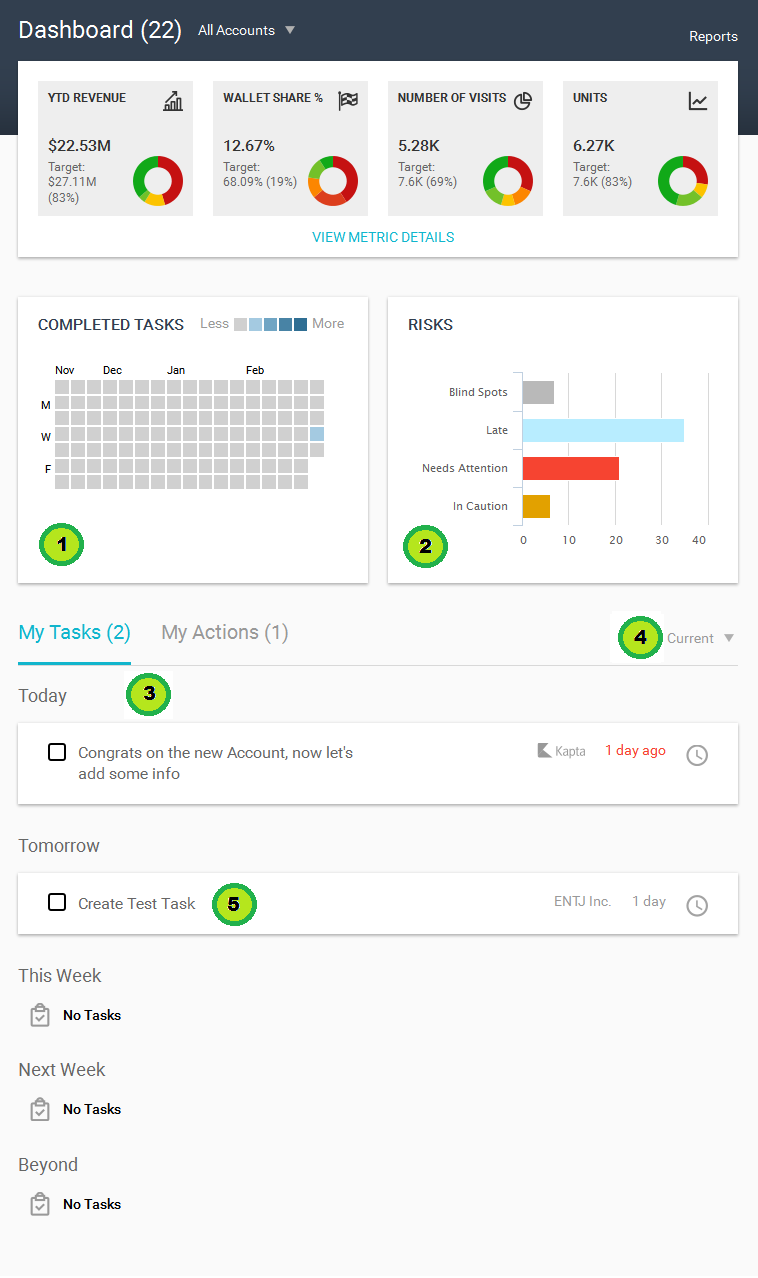 Completed Task - calendar format to mark completed tasks per day
Risks - system generated rating based on days of delay on completion
My Tasks - list of all tasks associated to you
Task Filter - for viewing tasks based on category
Task Card - the individual task, on display are all current or uncompleted/late tasks
1. Completed Task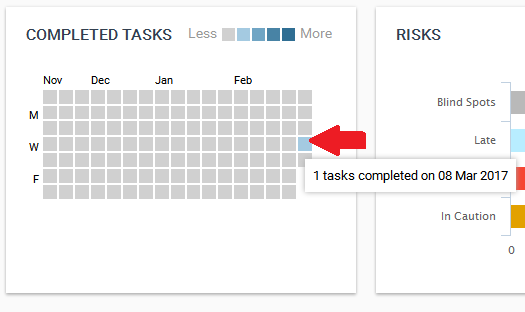 Hover your cursor over the light blue box to see the number of tasks completed for a particular day.
Click the blue box and a list will appear to detail specific tasks completed on a particular day. 
2. Risks
Hover your cursor over the graph bar the number of tasks at risk
Click the graph bar and a list will appear to detail specific tasks at risk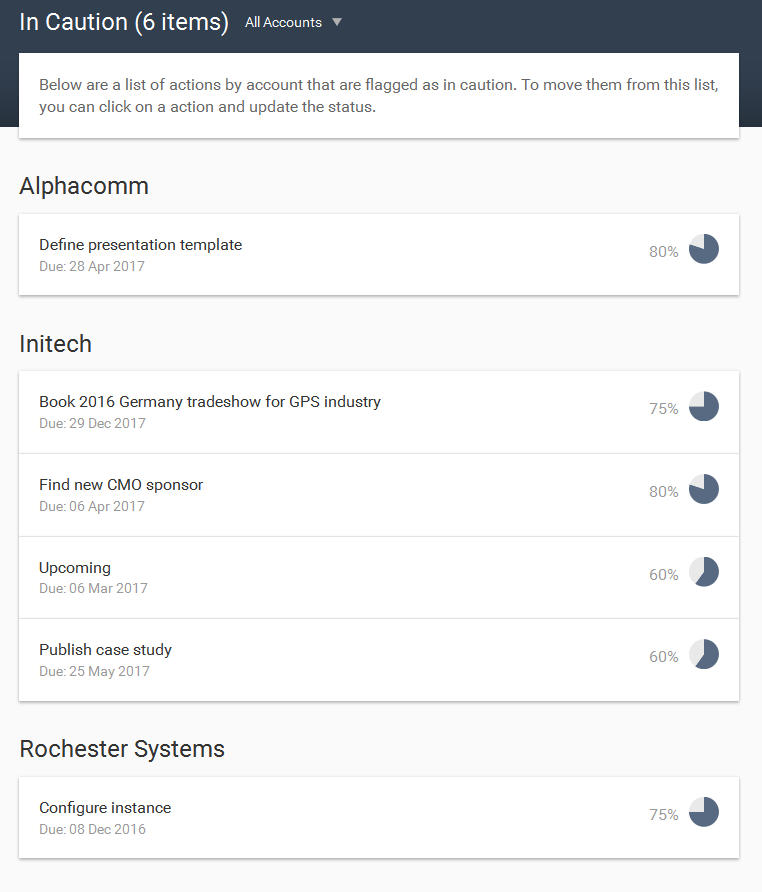 3. My Tasks
This is a chronological list of all tasks assigned to you.
4. Task Filter
Click the filter to choose what task type to view.

5. Task Card 
The The task card has several sections and it contains the following information:
a)  Task Completion Tick Box. Tick this box to complete/close a task.
b)  Task Name. This displays who owns or which account the task is assigned to. If the task is one that you have created manually, then you can edit the task by clicking on the task name. Click and the "Edit Task" page will display.
c)  Name of the Customer/Client associated with the task
d)  Ageing of the task in relation to the deadline. This particular example shows that the task is 1 day away from the due date.
e)  Snooze Button. This allows you to delay the task from being classified as at risk.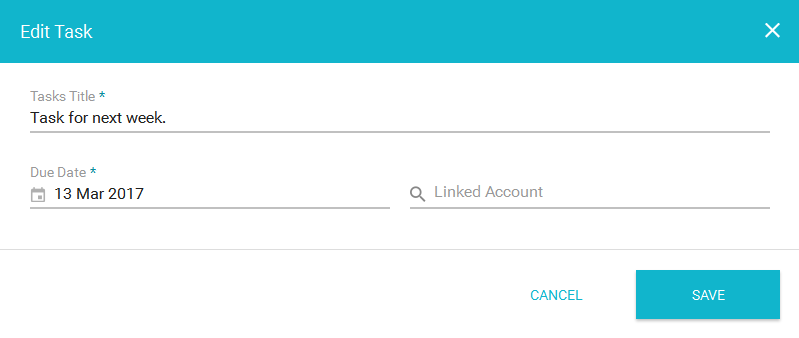 NOTE:
If the task is system generated, then there will be a fly-out to the right side of the task guiding you to complete a specified action.  Only when you complete that action will the task be completed.
View system generated tasks using the Task Filter.
Managing Tasks Using A Specific Account
Another place to see tasks is on a specific account.  There are tasks assigned to you and anyone else that can see that account.
The same features in the Dashboard are available. The only difference is, only tasks specific to the particular account will appear.