ver. 2.0
Create org charts for your customer contacts and display visually.
Creating the Org Chart
Go to account tab, scroll down and you will see "Key Players and Contacts".

On the Update Key Player Information page, you'll see a "Reports To" area. Select who your contact's manager is, and Kapta will build your org chart for you.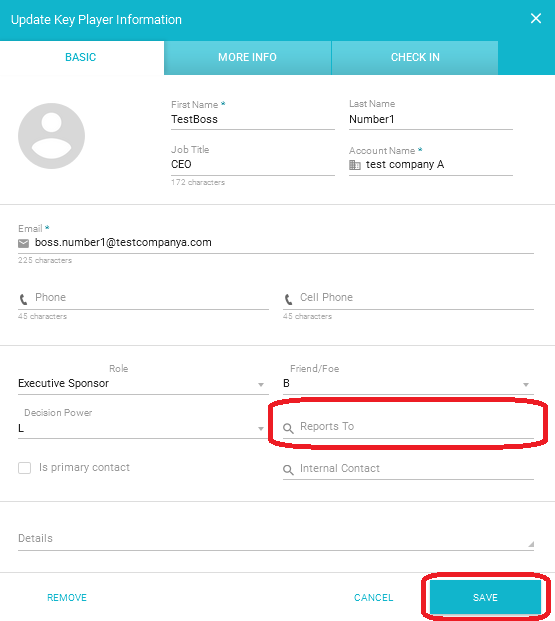 Toggling Contact and Org Chart View
On the account's "Details" tab, locate the "Key Players and Contacts". On this section you will see 2 icons, that you can click to choose your view:
a) Contact View
b) Org Chart View
The default is the contacts view. Depending on how you update the key player information "Reports To" field, the Org Chart view can be a simple flat organization or a hierarchy.