ver. 2.0
The Account Voice of Customer Report shows you all the Voice of Customer (VOC) information received from a specific account. All of the questions in your Voice of Customer survey will appear here, along with all responses. You can see which Key Player provided the response.
To view the report, select the account.On the account page, click "Reports".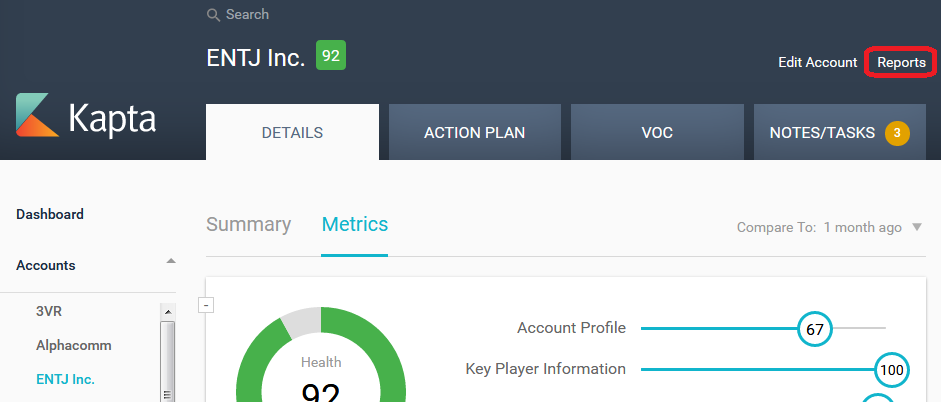 All the available reports will show. Select "Account Voice of the Customer". Click "Preview".
The report will populate. To save a copy on your computer, click "Download".
Save the file on your computer.