ver. 1.0
The SWOT Analysis is a powerful tool that you can use to identify internal and external factors that affect your account. 
To begin, go to your account, on the "Details" tab scroll to the "SWOT Analysis" section.
Click the (+) icon or the 3 dots icon to expand the selection.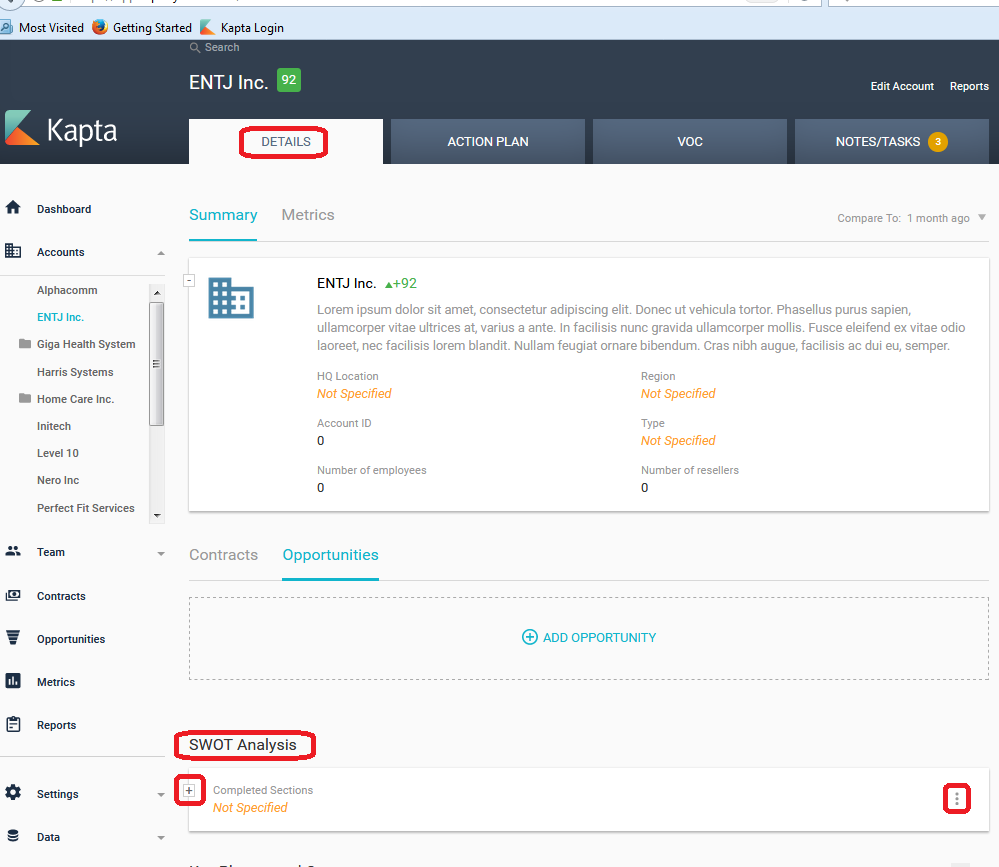 Click "Edit".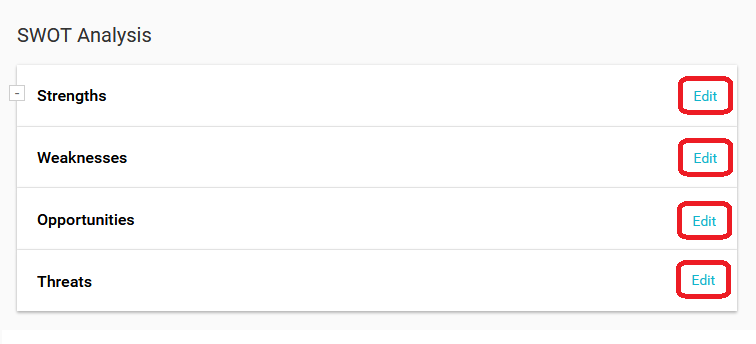 On the page type your notes and format. Click Save.
Continue with the other categories.