ver. 2.0
The Portfolio Report shows your health score for all the accounts you have in Kapta. It is used by account managers and executives to get a real-time summary of all customers.
To view your Portfolio Report click "Report".
On the "Portfolio" reports list, select "Portfolio Report". Click "Launch Report".
You can also use the filter to narrow down the report.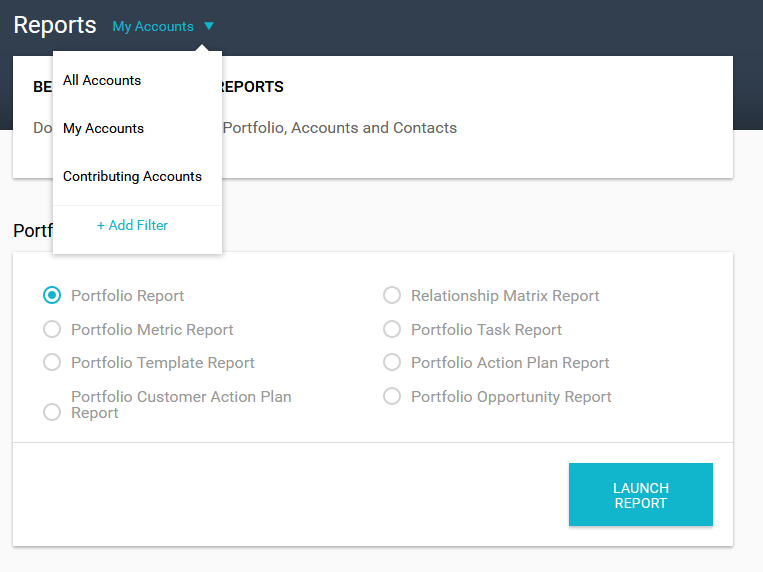 For this example, the filter used is "All Accounts".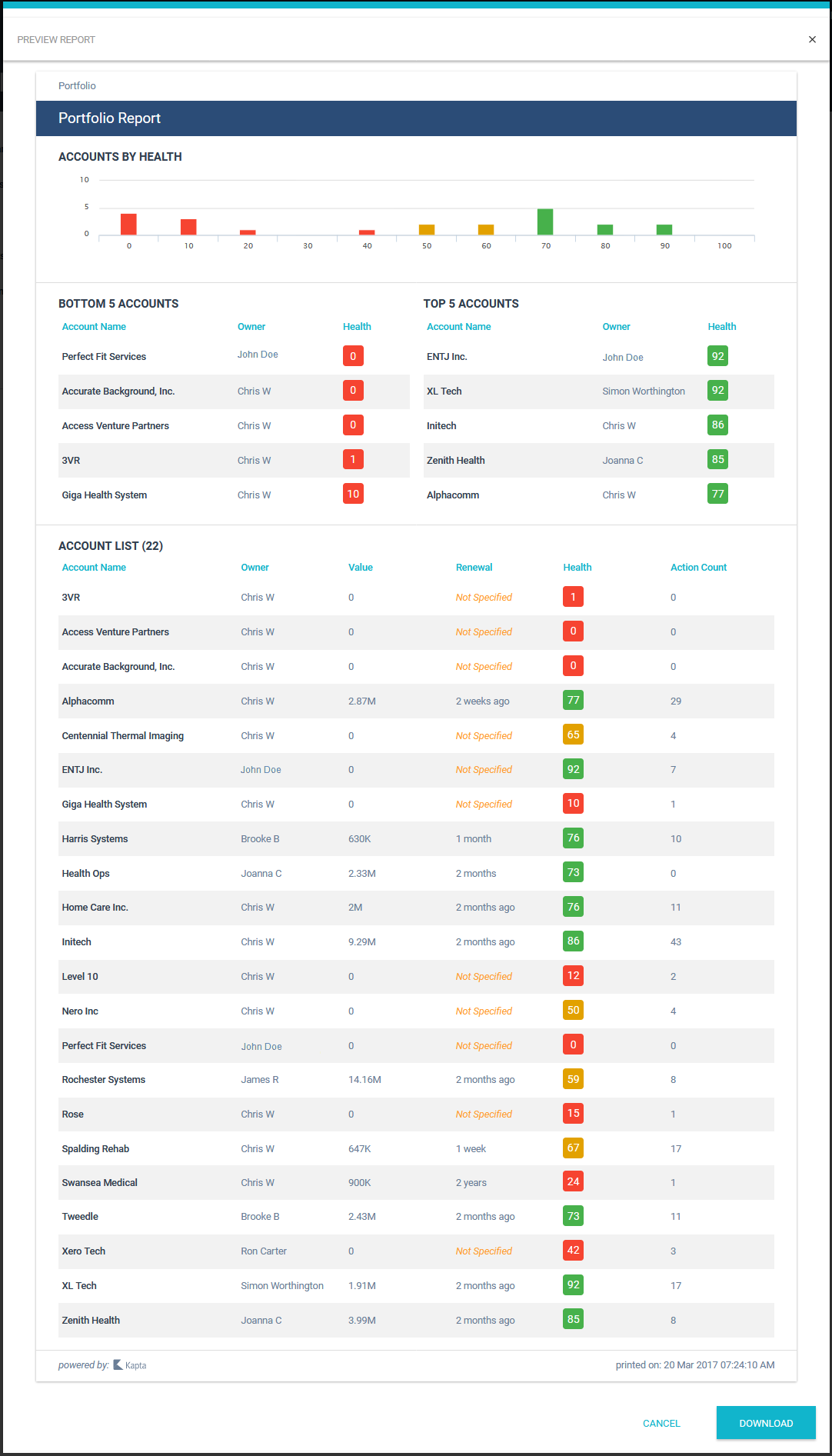 This will open a preview window. The "Portfolio Report" will show the following information:
a)  Tabular view of Health Score and Owner of all accounts
b)  Top 5 and bottom 5 in terms of Health Score
c)  Tracks key performance indicators of your account
d)  Show KPIs Tracked in kapta, usually called "Values" it can also be configured by the administrator
And you can download the report in PDF format. Click "Download" and save the file on you computer.