ver. 1.0
This article is for an Administrator only.
Customize a filter for your organizations use to narrow lists of accounts based on specific data fields, or contacts.  Systemwide filters will appear in the filters list for all users.  Filters can be created on an account level or a contact level.
To enable this, go to "Settings" and select "Filters".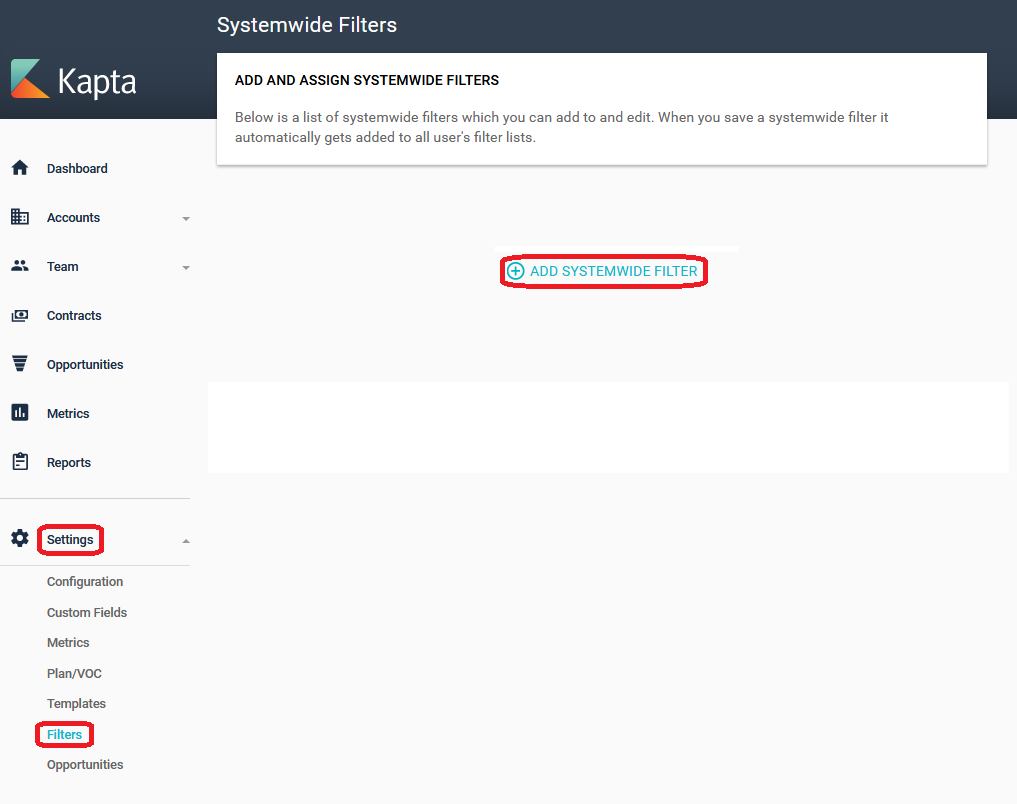 In this example, I ticked "Account Type" and "Region". Then named the filter "Systemwide Test Filter" and clicked "Save".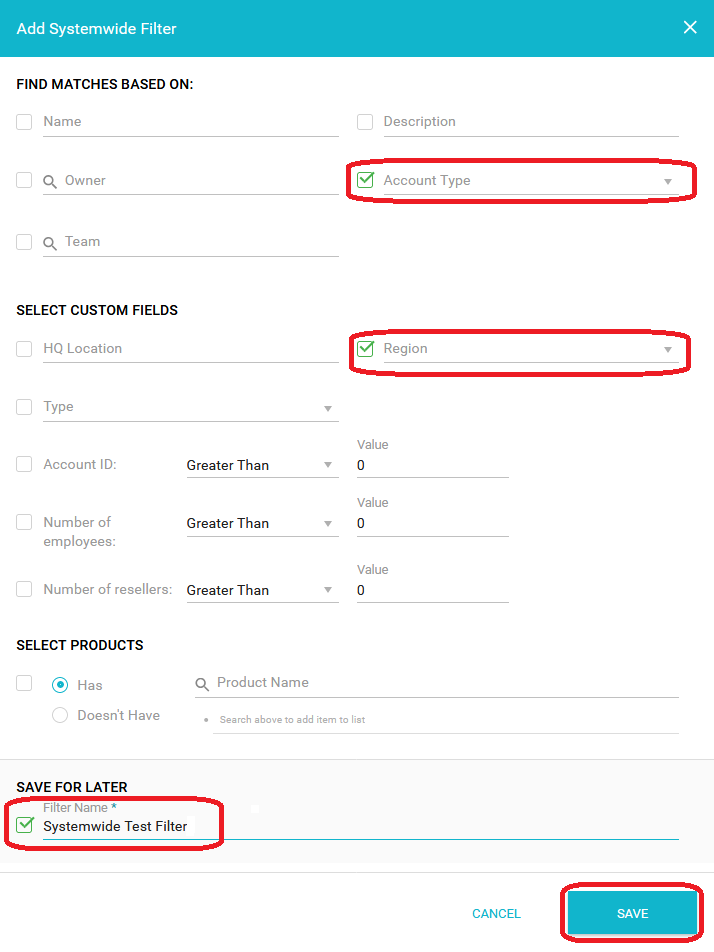 After saving, the new filter will appear on the Systemwide Filters list.
On the "Dashboard" or any of the menu items where there is a filter the new filter will appear.