ver. 1.0
This article is for an Administrator only.
To create or edit your organization's users, go to Data and select Users.
The Add and View Users page has the following features:
a) Actions
b) User List
c) Team List
d) Logons
e) User Search
a) Actions
Click on "Action". On the drop down you can:
Create User - fill in the required information on the basic & advanced tab, then save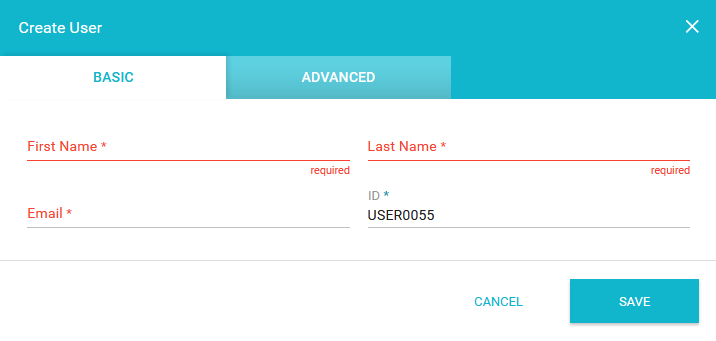 Import User - use the "Sample Template" to create multiple users at the same time
Create Team - give a name to your new team

b) User List
On this selection, all the users in your organization will be listed.
Click on the three dot icon to edit a user profile, delete a user, send a welcome email or promote to admin.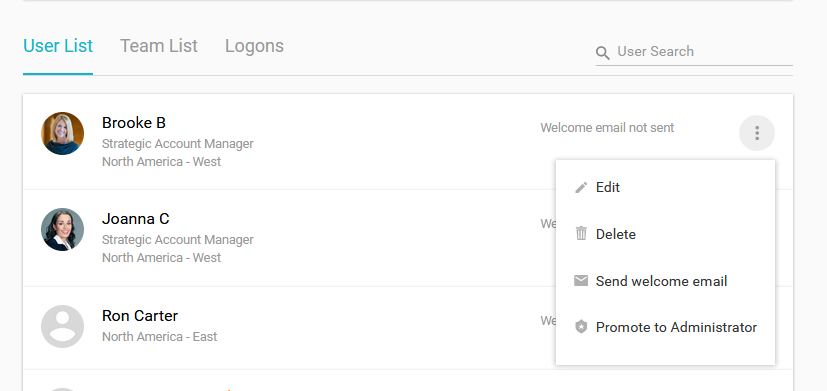 c) Team List
The Team List Section will show all the created teams.
Click on the 3 dot icon to "Edit" the team.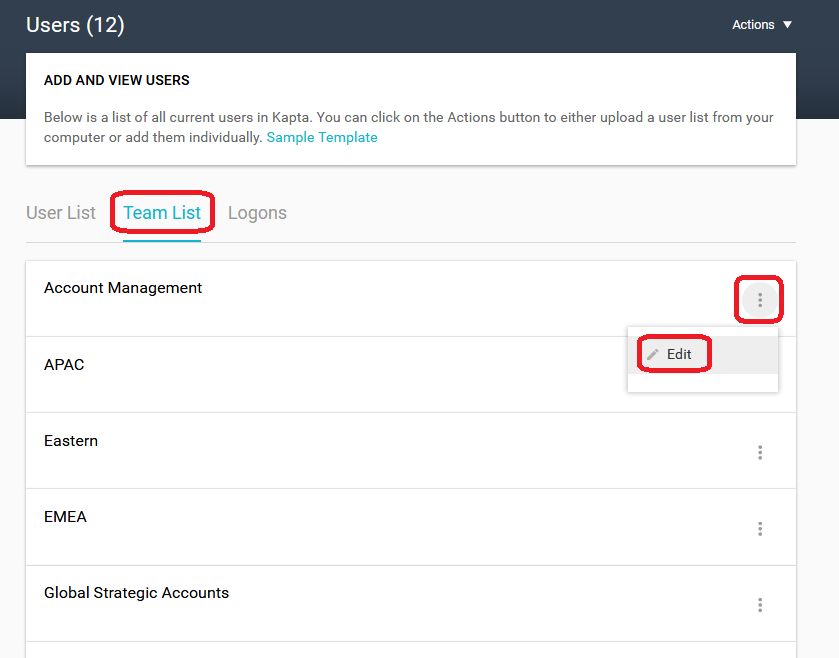 On the "Editing Team" page, you can change the name or remove a team.
d) Logons
View the list of active users and their logged in date.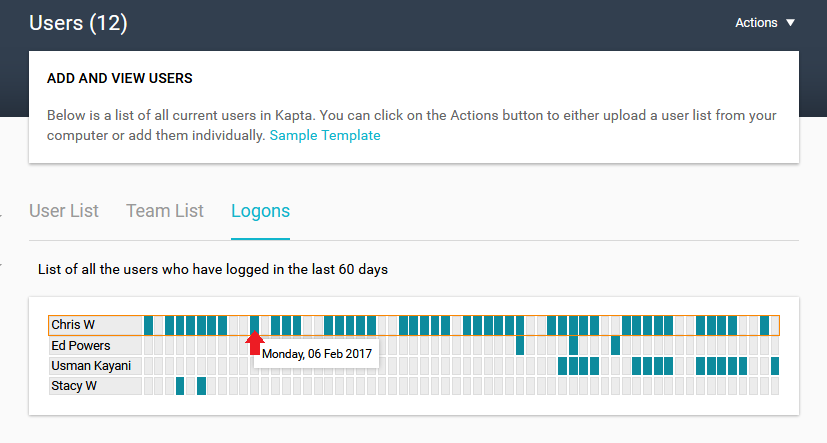 e) User Search
Search for a user from within your organization.