ver. 1.0
The Relationship Matrix Report shows you coverage of Key Players in each of your accounts. It's great for identifying risks in your accounts and understanding who you need to build relationships with.
The Relationship Matrix Report shows a table of all accounts, and who the top 3 Key Players are for each account (Executive Sponsor, Decision Maker and Champion). It lists the contact name, whether or not they are a primary contact, whether or not the Voice of Customer (VOC) has been completed, Friend/Foe and Decision Power.
To view your Relationship Matrix Report, click on "Reports". 

On the "Portfolio" reports list, select "Relationship Matrix Report". Click "Launch Report".
You can also use the filter to narrow down the report.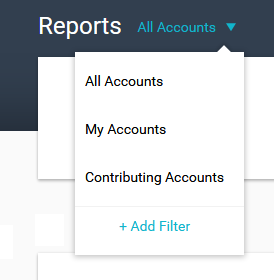 For this example, the filter used is "My Accounts".
This will open a preview window.
 And you can download the report in PDF format. Click "Download" and save the file on you computer.