ver. 1.0
As explained in the article Archive Accounts, these are removed from the dashboards and workflow.
In case you want retrieve such an account to reactivate or edit information, follow the following steps:
Click "Accounts".
On the "Accounts" page click the filter and select "Add Filter".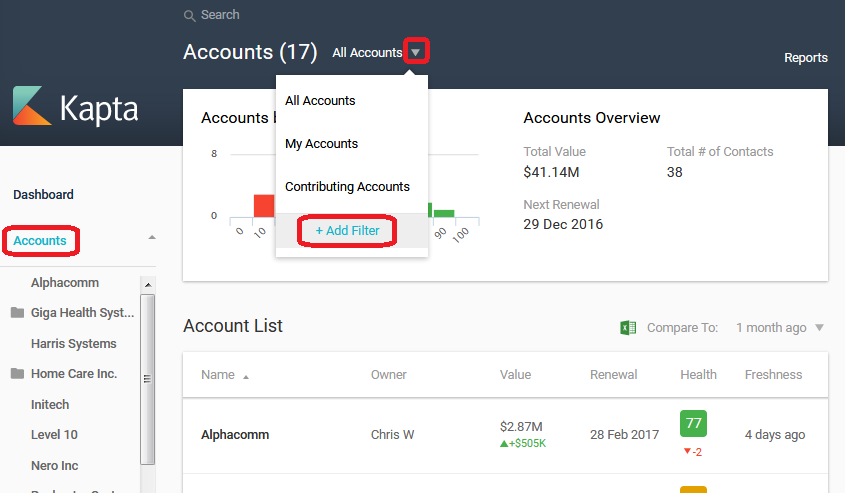 On the "Add Filter" page, click the "Account Type" drop down.
Select "Archived".
The "Accounts" page will display all the archived accounts.
Choose the account you want.
The account page will display. The account name will have the word "Archived" next to it.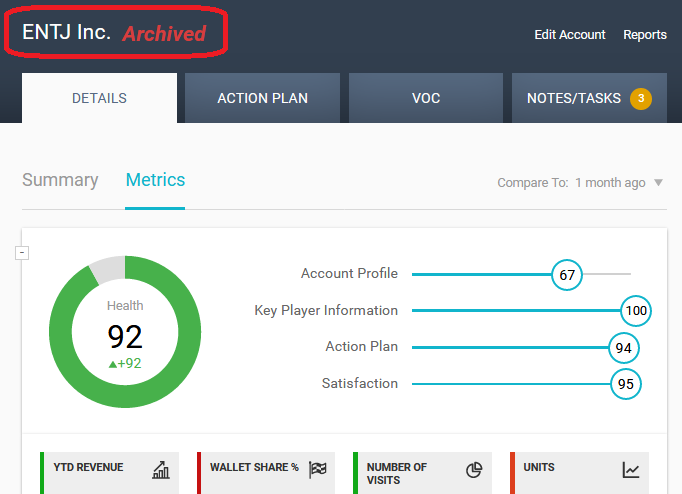 You can proceed to edit, generate reports, etc.