If you are currently using OKTA as your SSO provider, you can now setup Kapta as one of your applications.  Kapta will then authenticate to OKTA to verify that only the users you specify can login.
BEFORE YOU BEGIN:  Please submit a help desk ticket to support@kaptasystems.com that you wan to enable OKTA SSO.  Helpdesk will then provide you with a Login URL that your company will use going forward to login to Kapta.
In OKTA you will need to create a KAPTA application to assign to your users: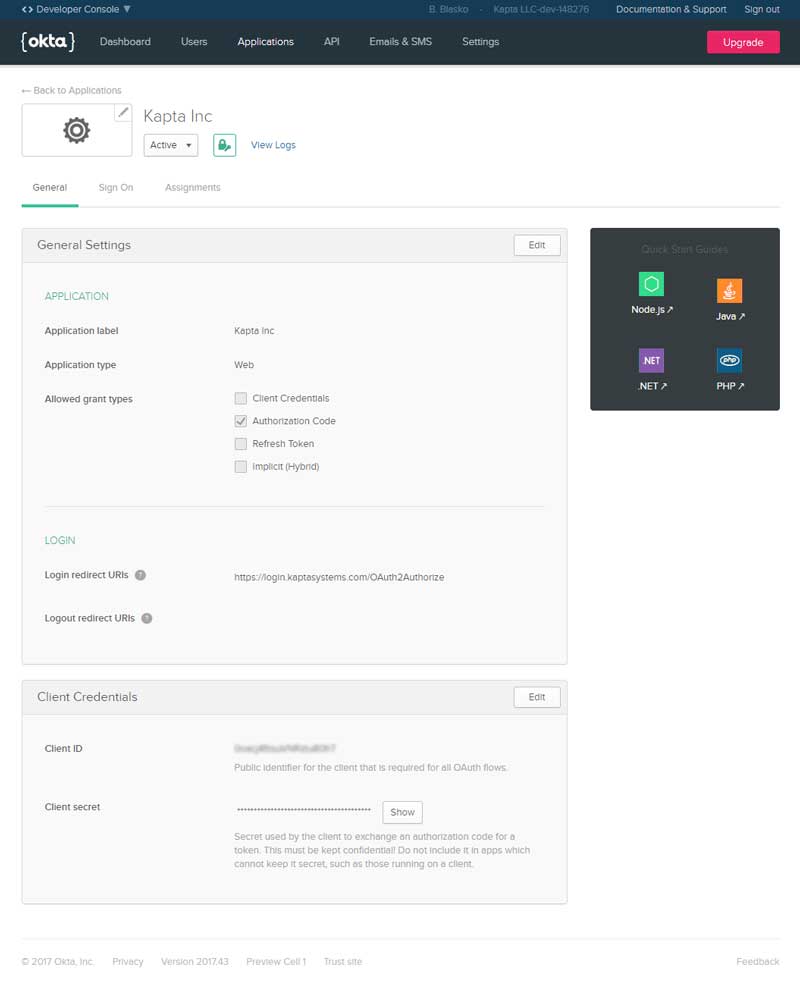 Please not that the Logon redirect URI is (https://login.kaptasystems.com/OAuth2Authorize)
Save your Client ID and Client secret for the next step.
After the application is created in OKTA, then enable SSO within the administrator settings in Kapta.
You will need to enter you OKTA Org URL, Kapta Client ID from above, and Kapta Client Secret from above.
Click Save.  Confirm you have received a SSO login URL from Kapta (sent to you via a help desk request).  You should now be able to logon via OKTA from that login URL.