What is SSO?
If you're using Google Apps, you can now take advantage of their OpenID Connect, Google's OAUTH 2.0 API to login to Kapta.  This prevents you from having to store or remember your Kapta username (email) and password.
How do I enable the SSO integration in Kapta?
To enable this capability, you must be an Administrator of your instance.  Please see the sections below to learn how to complete each step:
Enabling the Google SSO feature
1. Login to Kapta
2. Click "Go to admin mode" in the upper right hand corner of your menu bar
3. Click "Settings" in the menu bar
4. On the right hand side in the Manage box, click "SSO Settings"
5. Change the drop down box to "Google"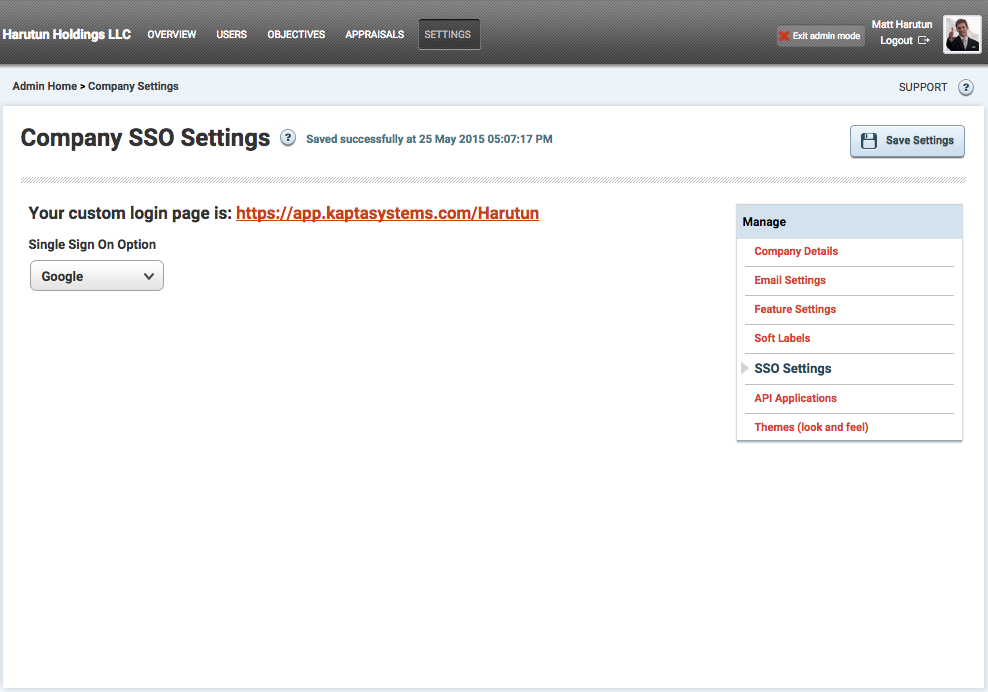 6. Click Save Settings
Logging In
7. From this page, open your login URL in a new window
8. Enter your Google Apps credentials
9. Click "Sign In"
10. Click "Accept" to let Google complete the authentication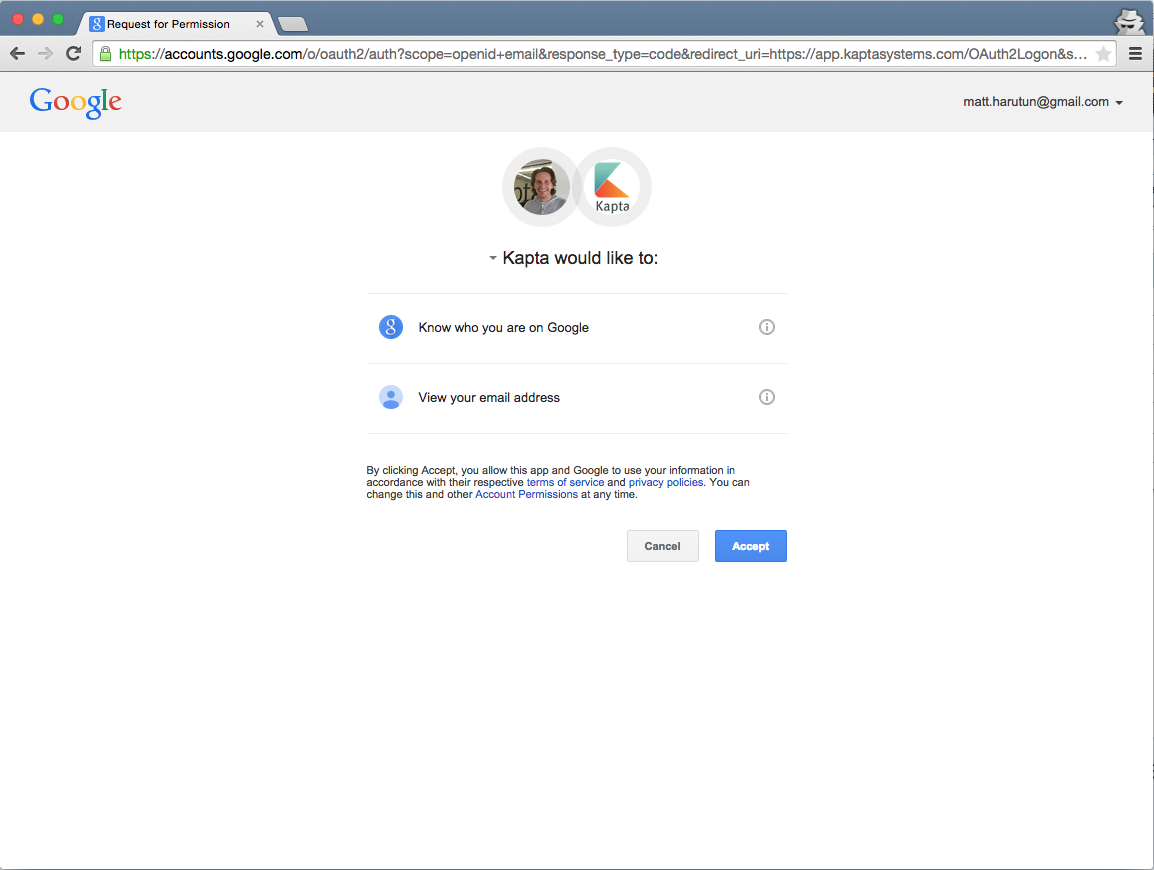 11. Now you're logged in using your Google Apps credentials
12. Done!