ver. 1.0
Publish notes straight to a Slack channel to keep everyone on the same page, even if they aren't a Kapta user. This page will address turning the Slack Integration Feature on, as well as how to add a specific channel to an Account so that all saved notes will publish to the assigned Slack channel.
To turn on the Slack Integration Feature:
1. Log into Kapta, Click on Settings from the navigation menu on the left side of the screen
2. Click Configuration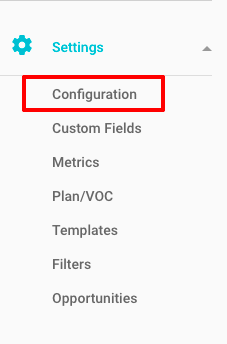 3. Find Integrations in the list and click Edit
4. Turn the Slack Integration on by clicking on the slidebar, then click save
5. Proceed with Authorizing and choosing which Slack Team you'd like to add the Kapta App to.
6. Select the team via the dropdown at the top right of the page
7. Select the default channel for all Kapta Account notes via the dropdown menu next to Post to:
* Note that each account within Kapta can be assigned a specific Slack channel which will override the default channel and only publish in the assigned channel rather than the default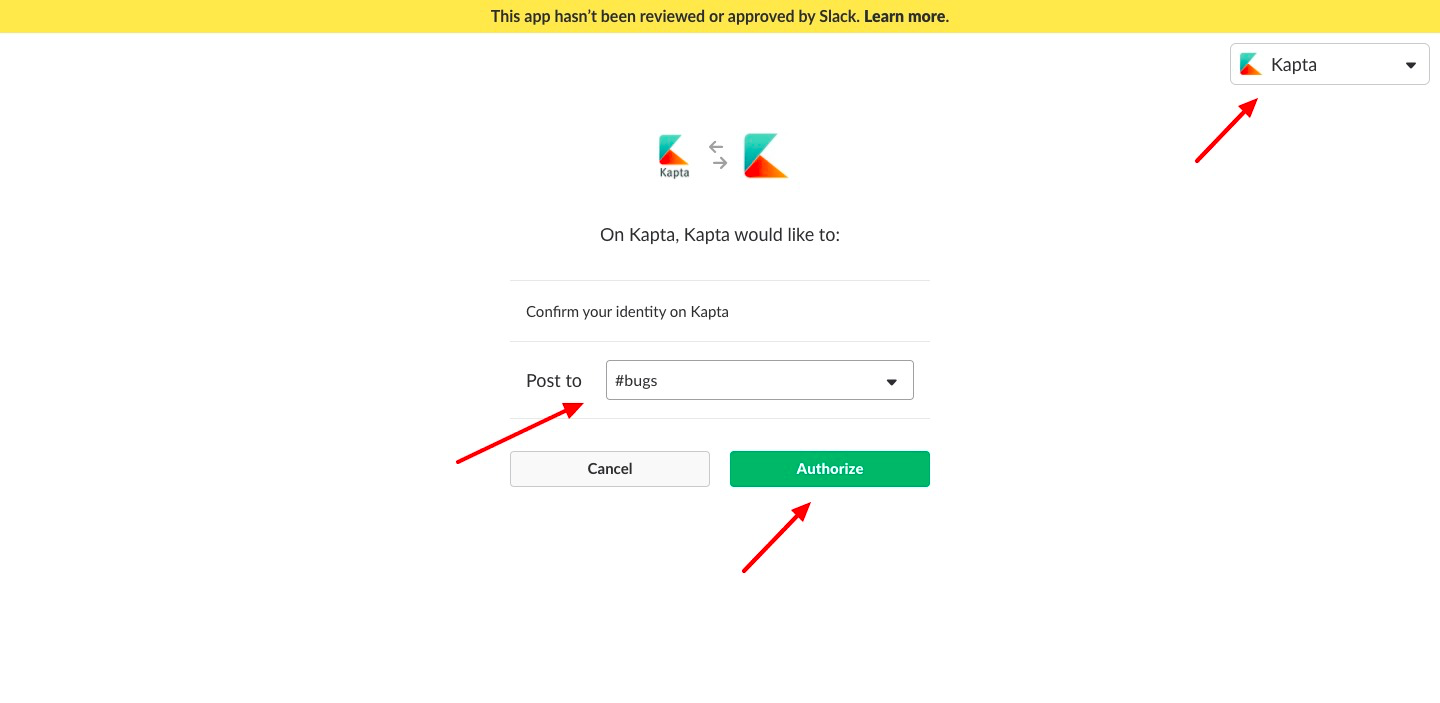 Once it is complete you will be redirected back to the Kapta application with a success message.
Once the Slack Integration has been turned on and set-up in Kapta, each customer account can then be directed to a specific Slack channel.  If a Slack Channel is not selected within the individual account, the saved notes will post in the default Slack Channel selected during set-up.
To assign an account in Kapta to a specific Slack channel, follow the instructions below:
Select the account from the account list by clicking on the account name
Click Edit Account
     3. In the Basic Account Information, find the Slack Channel Field, begin typing the name of the desired channel and a list will populate based on matching.  To get a full list of available channels, type a letter and then delete and the full list will appear.  
     4. Once the correct channel has been selected, click save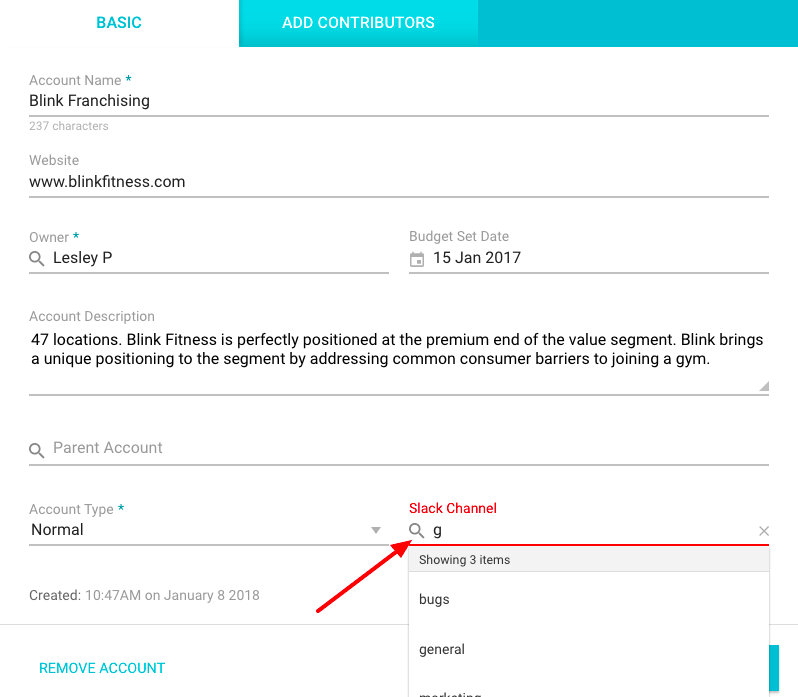 5. Notes will then appear in the selected Slack channel once they are saved in Kapta.