To assign an account in Kapta to a specific Slack channel, follow the instructions below:
Select the account from the account list by clicking on the account name
Click Edit Account 
     3. In the Basic Account Information, find the Slack Channel Field (see below), begin typing the name of the desired channel and a list will populate based on matching.  To get a full list of available channels, type a letter and then delete and the full list will appear.  
     4. Once the correct channel has been selected, click save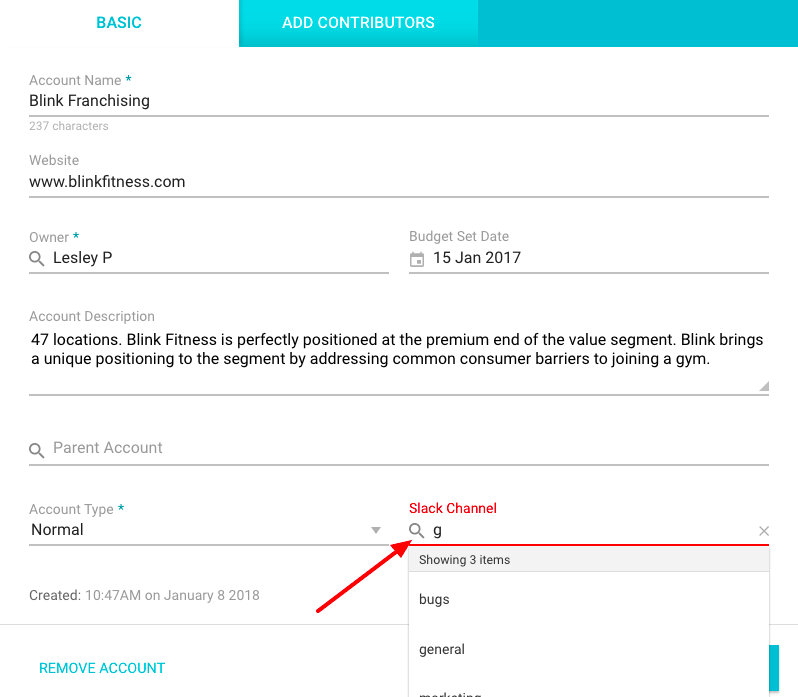 5. Notes will then appear in the selected Slack channel once they are saved in Kapta.