If you are using the new Salesforce Standard (not Lightning experience) please use the following instructions.
Step 1: Go to Salesforce setup as an administrator and use the quick search to search for "App".  Under the options presented choose Build -> Create -> Apps
 Step 2: Scroll down to custom apps and click the new button to add a new Custom App for Kapta.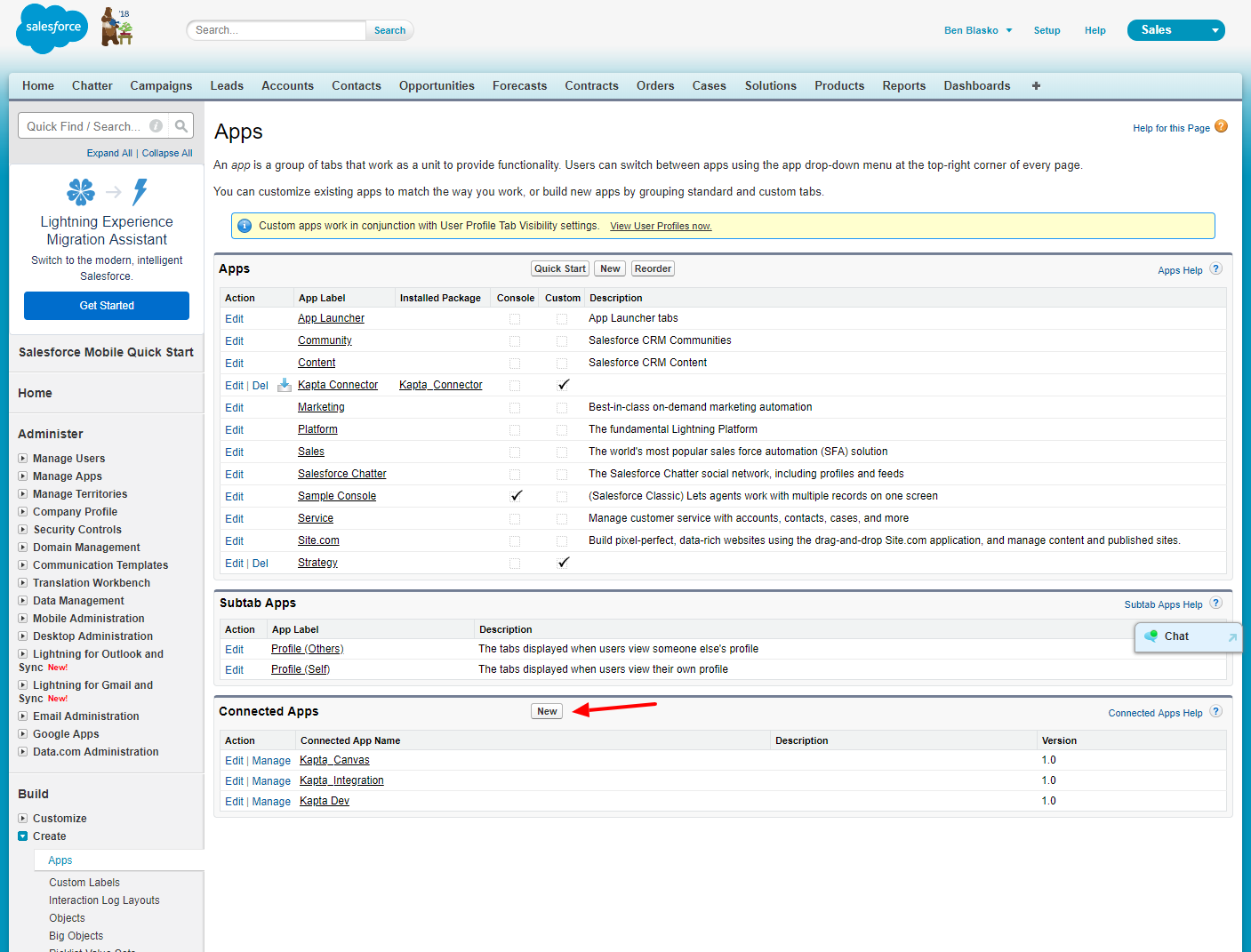 Step 3:  You will need to create an OAuth application for Kapta, you can call it whatever you like but we recommend calling it Kapta_Integration and putting support@kapta.com as the contact email.  
Click Enable OAuth Settings under the API (Enable OAuth Settings) section.  You will need to add the following call back URLs.  
http://localhost:59497/SalesForceOAuth2
https://app.kaptasystems.com/SalesForceOAuth2
https://appeu.kaptasystems.com/SalesForceOAuth2
If you have a dedicated server you will also need to add a call back to that URL as well.
Lastly, please add the OAuth scope Access and Manage your data (api). It should look like this for reference: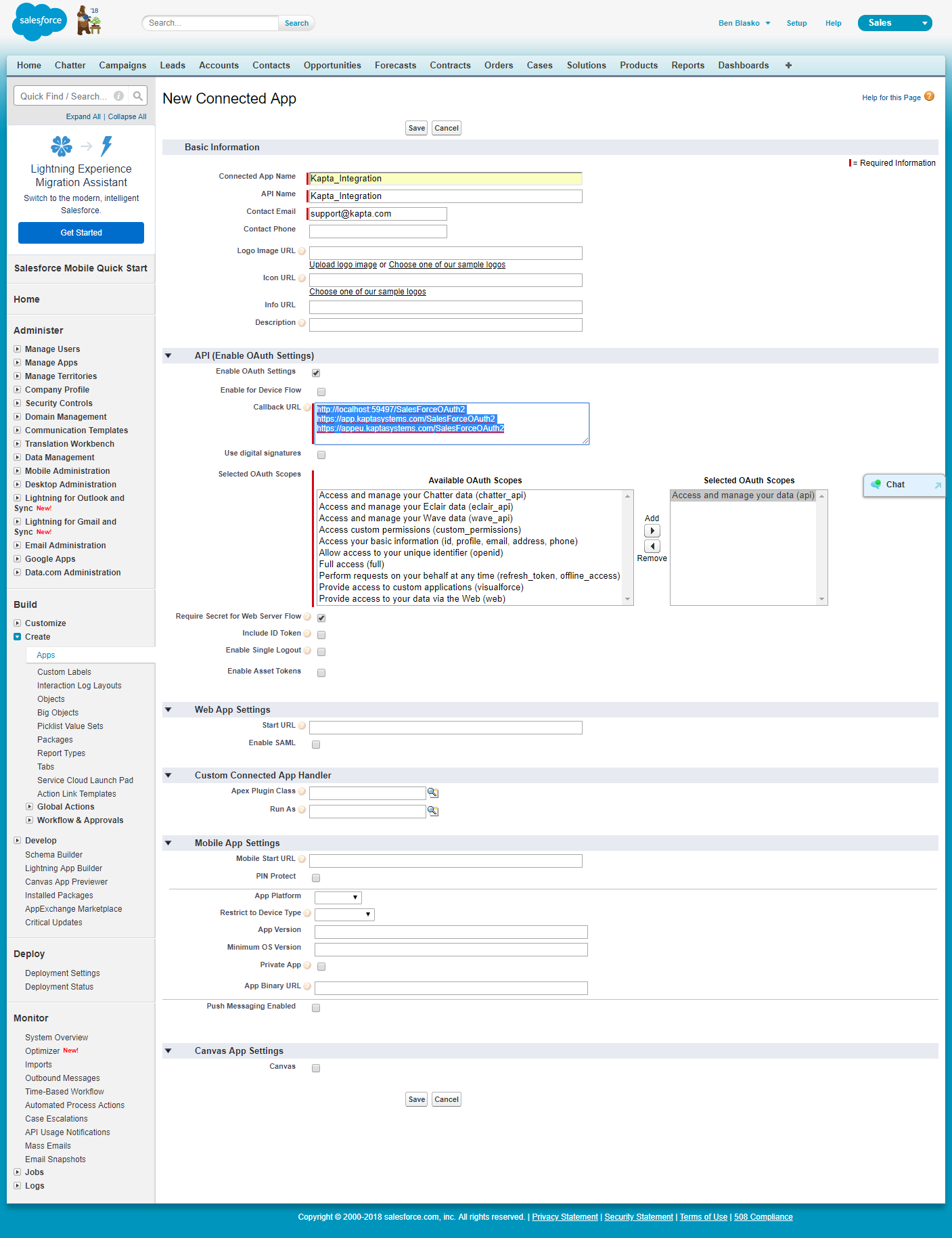 Click save and you will now be able to access your Consumer Key and Consumer Secret key that you should use to update your Kapta integration settings.
If you have any other questions please feel free to contact support@kapta.com.