If you are using the new Salesforce Lightning experience please use the following instructions.
Step 1: Go to Salesforce setup as an administrator and use the quick search to search for "App" and choose App Manager from the search results.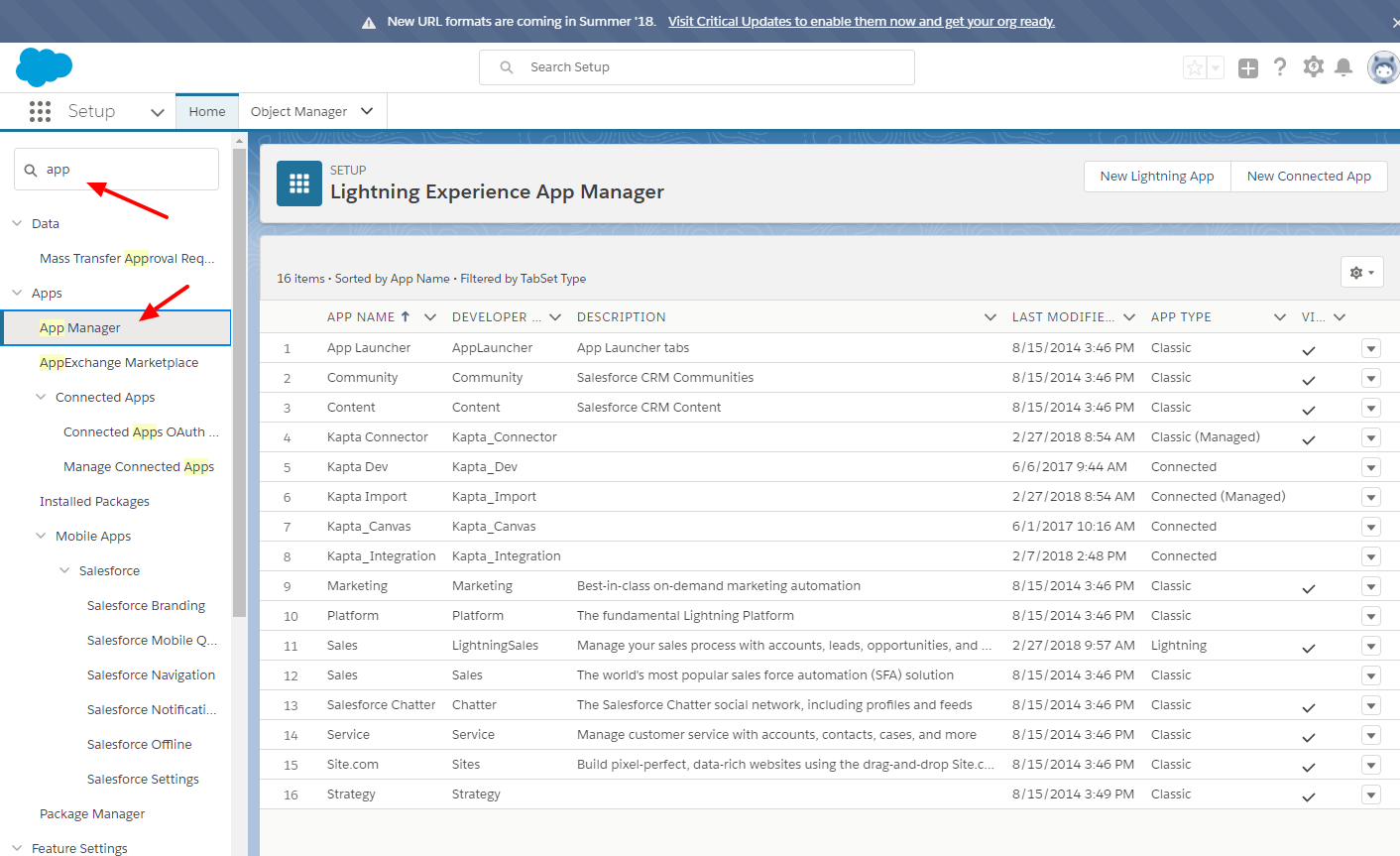 Step 2: Click on New Connected App.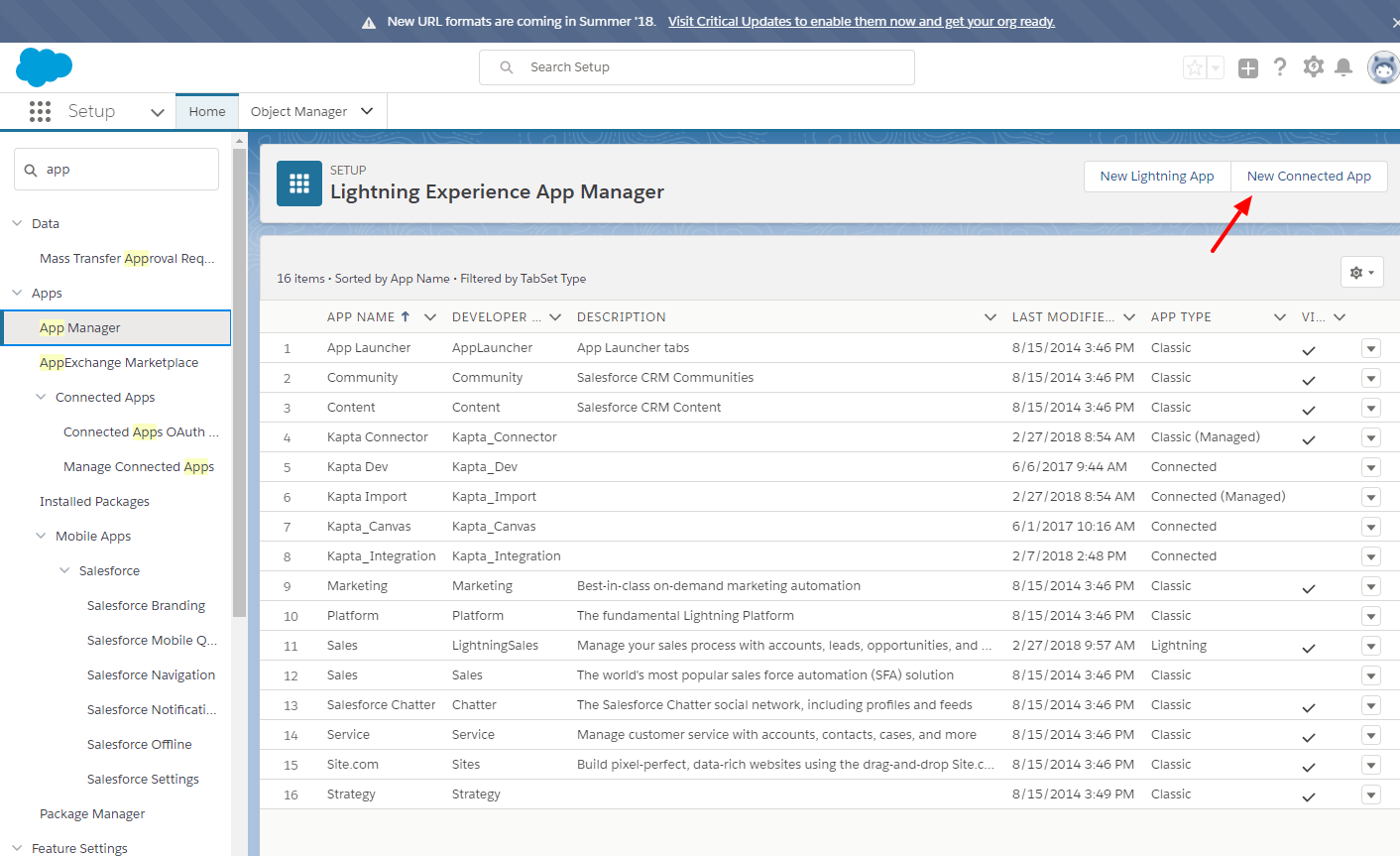 Step 3:  You will need to create an OAuth application for Kapta, you can call it whatever you like but we recommend calling it Kapta_Integration and putting support@kapta.com as the contact email.  
Click Enable OAuth Settings under the API (Enable OAuth Settings) section.  You will need to add the following call back URLs.  
http://localhost:59497/SalesForceOAuth2
https://app.kaptasystems.com/SalesForceOAuth2
https://appeu.kaptasystems.com/SalesForceOAuth2
If you have a dedicated server you will also need to add a call back to that URL as well.
Lastly, please add the OAuth scope Access and Manage your data (api). It should look like this for reference:
Step 4: Click save and then you will be shown your new Consumer Key and Consumer Secret Key that should be used to update your Kapta integration settings.