We've had a number of releases between this on and the last. Most of those only addressed small bugs and minor issues.
Action Plan Complexity Options
In order to accommodate a simpler way to create Action Plans that are less complex and maybe more tactical, we have added the option to choose any of 3 action plan levels. Advanced is the most layers with 2 buckets (Goal, Objective), then actions, and then (if enabled) tasks. Intermediate is just 1 bucket (Goal) and then actions and tasks (if enabled). Lastly is the simplest Basic options which is just Actions and tasks (if enabled).
Advanced - For robust and highly strategic plans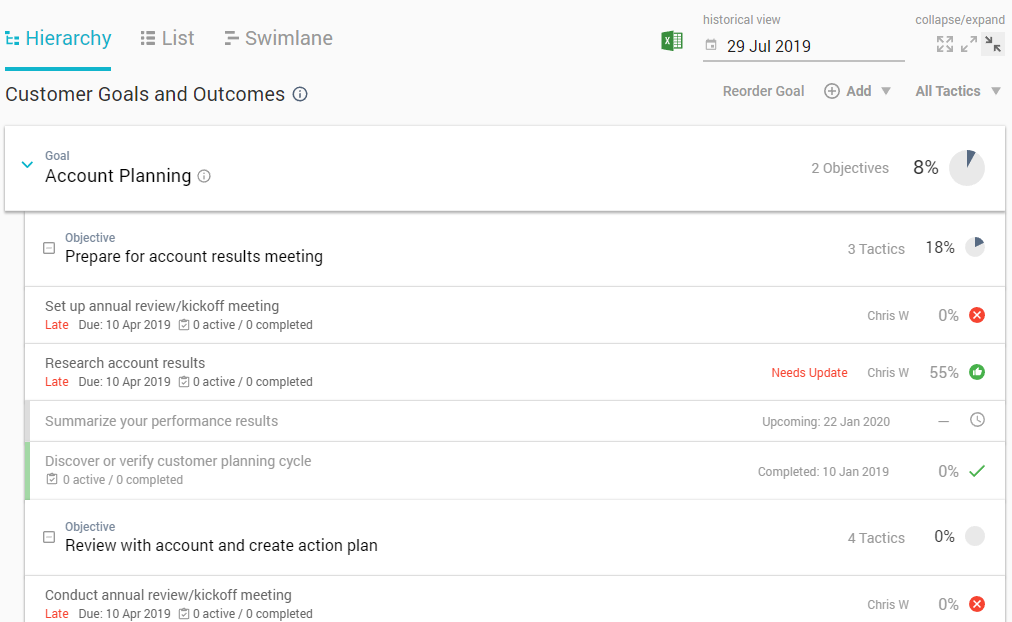 Intermediate - For slightly tactical and lightly strategic plans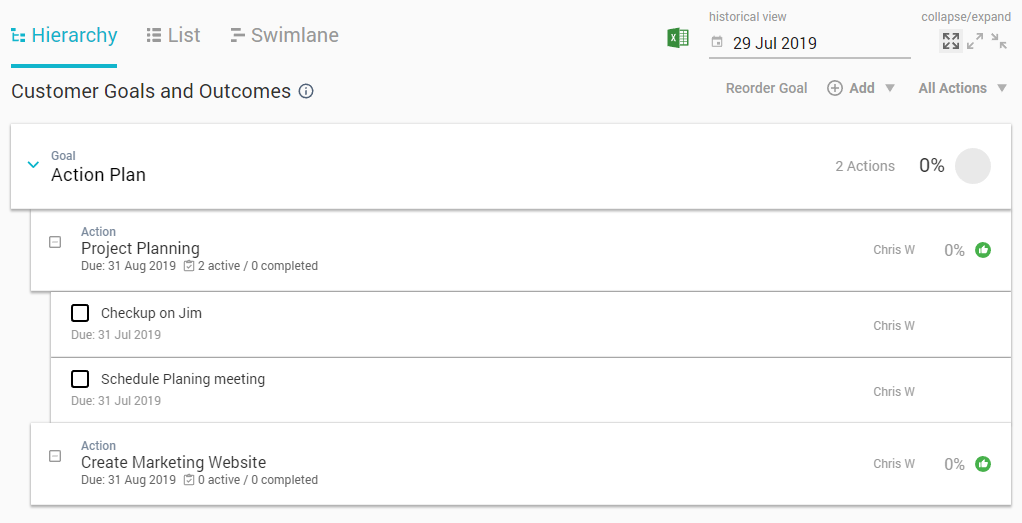 Basic - For tactical plans
Setup
To configure how you'd like you plans to be created, you just need to go to Setup -> Configuration -> Plan/VOC. Edit any action plan item that you want configure.
You can choose 1 or more of the options. If you choose more than 1 option the users will be presented with a choice when of which level to use when they launch a plan. (Please note that we recommend that you only pick one option to reduce user confusion).
Template Complexity Options
Adding the ability to configure plan complexity also rolled over into how you create templates. When you create a new template you can choose which of the three complexity options you want the template to follow. The editor will then create the templates based on your choice. (Please note that you can not change this option once the template is created).