Action Detail Update
We have improved the action detail screen to include contributors and moved sections around for improved efficiency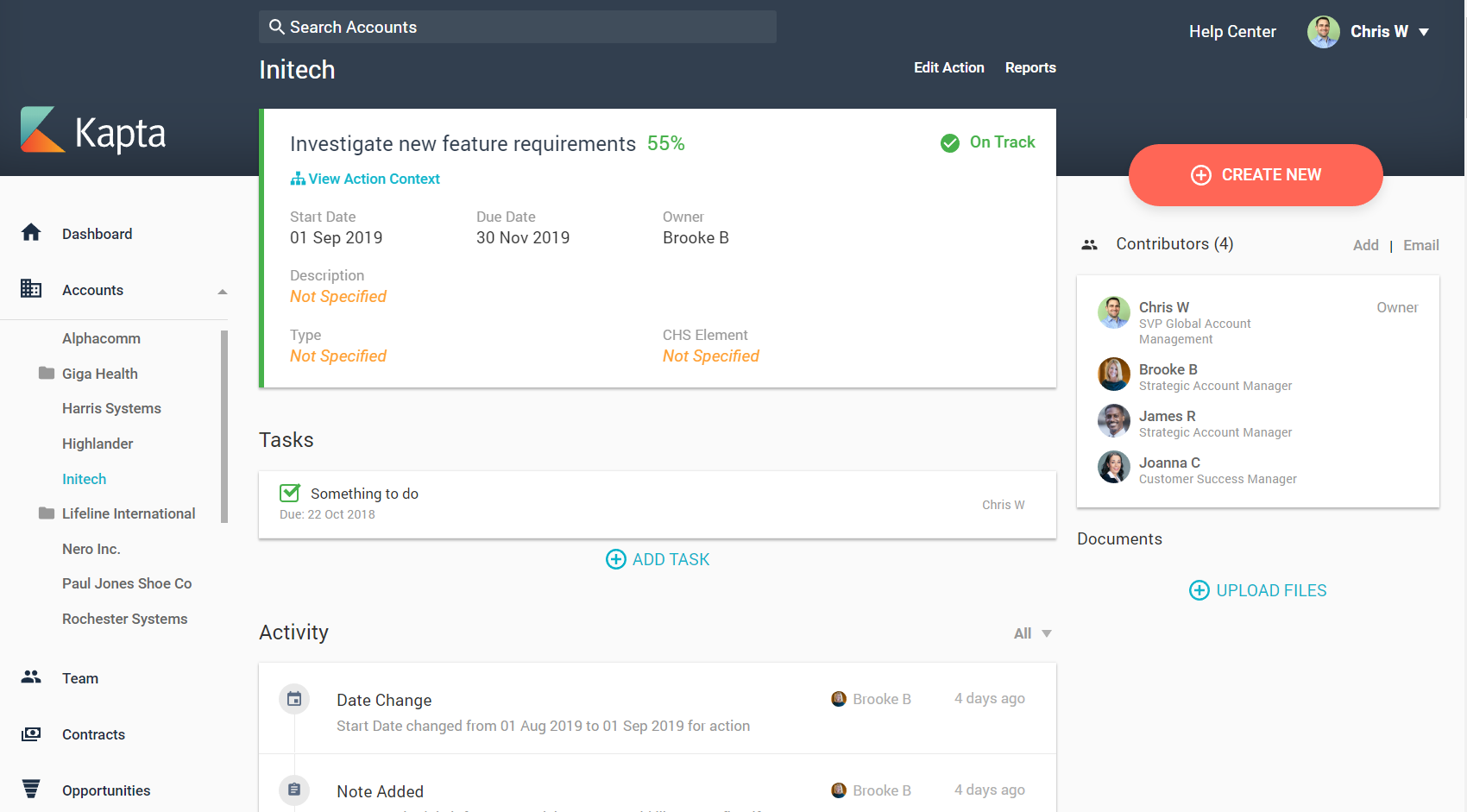 Contributor Notes - Reply functionality
When you send notes or emails to the contributors you can now "Reply" to those emails to include notes and communicate with your team.  You can do this two different ways.  First you can do it by creating a note with the "Create New" button :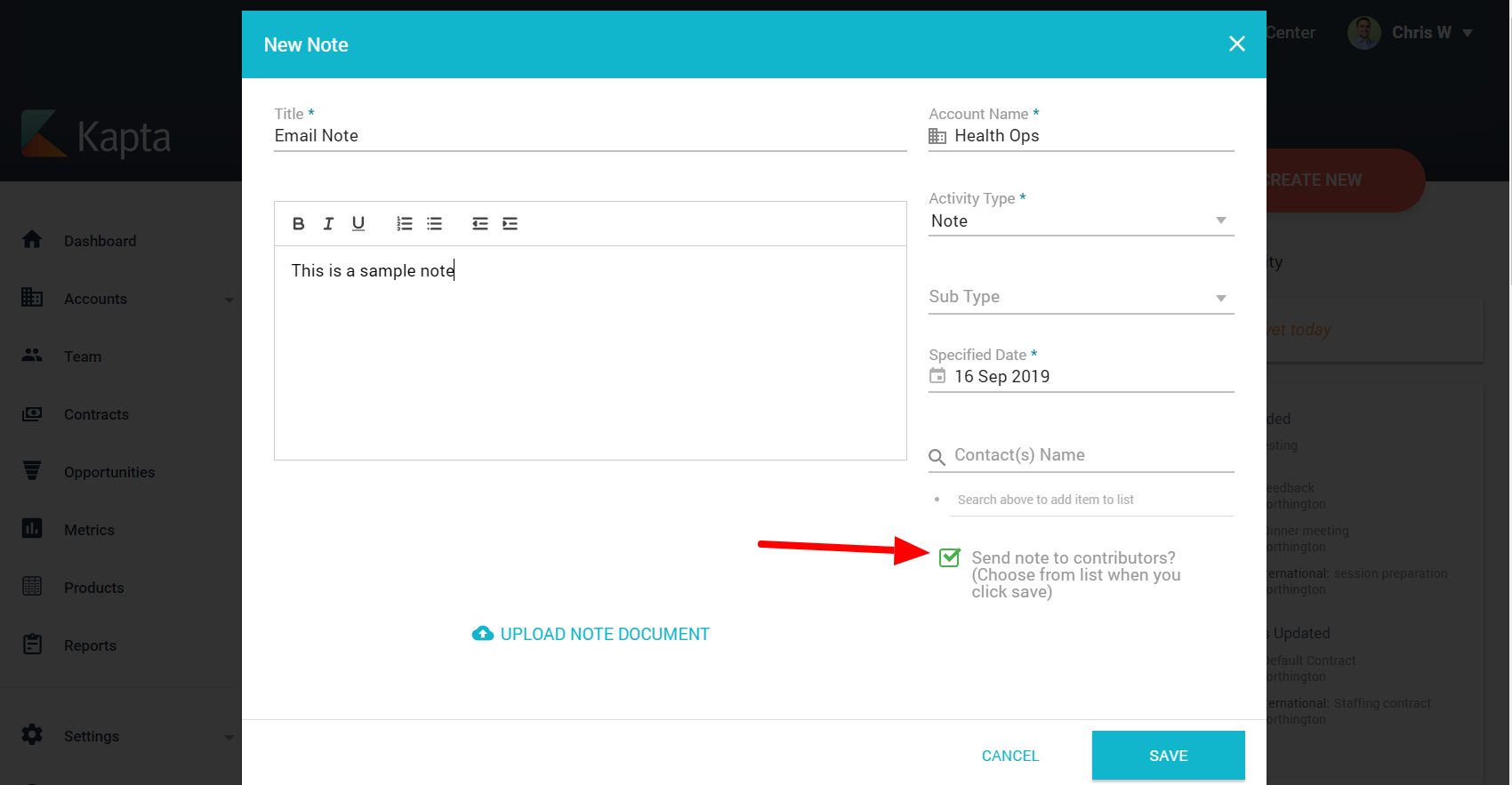 The other option is to use the email Contributors functionality from the account detail screen.
You have two options when sending an email, if you click "Create Note" on the email form, all responses will be created as account notes.  If you don't check the "Create Note" box, then it will just be an email only discussion with your team without creating notes.