Account Note Report
You can now print out PDF version of your account notes.  This can be useful when you want to document/communicate to a client about meeting discussions, etc.  This can also be very powerful in combination with the Account Note Templates, which provide a good format for specified note types.
The report will include the account name, creator name, title, type (sub types if enabled), and related contacts.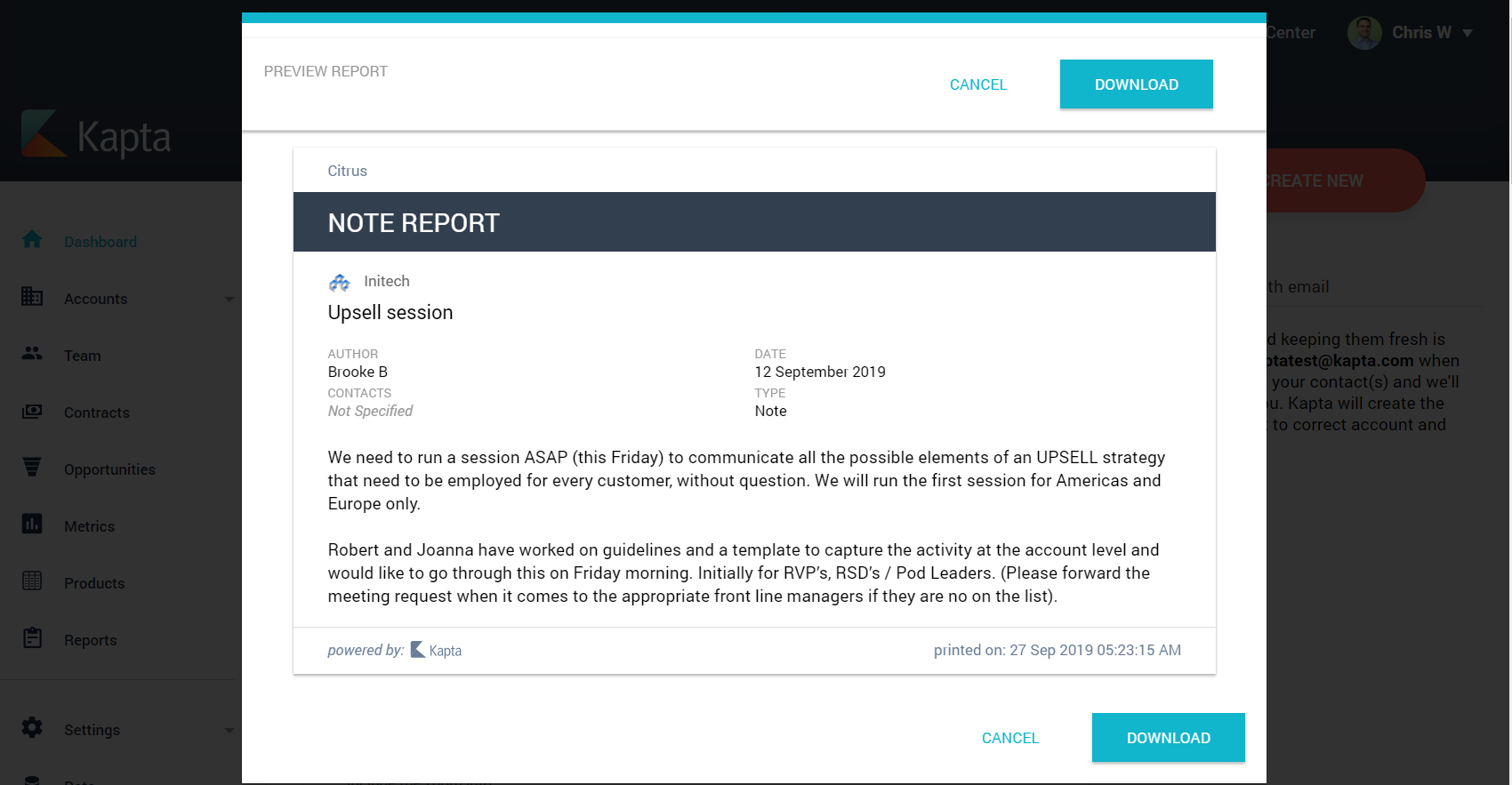 Product Whitespace - Potential (based on Opportunities)
With the addition of products on opportunity functionality we released last week, we can now include "Potential" by product.  This will show on the product whitespace screen if you have the opportunity module.