Zoho has deprecated is v1.0 API as of January 18th 2020.  Any previous Kapta setup that used App specific passwords or your username/passwords will need to be updated as described below.
Setup a Zoho API ClientID and Client Secret.
When logged into Zoho as an administrator go to one of following links based on your Zoho Setup (Zoho documentation):
US Users 
https://accounts.zoho.com/developerconsole
EU Users
https://accounts.zoho.eu/developerconsole
China Users
https://accounts.zoho.com.cn/developerconsole
You will need to add a new client ID,  click the add new Client ID button:

You will need to add the following settings:
| | |
| --- | --- |
| Client Name | Kapta API |
| Client Domain | kaptasystems.com |
| Authorised redirect URIs | https://login.kaptasystems.com/ZohoOAuth2 |
Once this is done you will be given a Client ID and Client Secret from Zoho.  You will need to reference these when updating Kapta.  If you have not setup Zoho before or just want to refresh your settings you will need to also generate a Self client ID.  This is a time sensitive process.   So you may want to have Kapta open and ready to update.
This will prompt you for a scope.  Please put in the following:
| | |
| --- | --- |
| Scope | ZohoCRM.modules.all |
For Expiry you may want to pick 10 minutes to give yourself enough time to update Kapta.
After this is done and you have all 3 values you can now update Kapta.  Go to Kapta and logon as an administrator.  Click on Settings -> Configuration -> Integrations.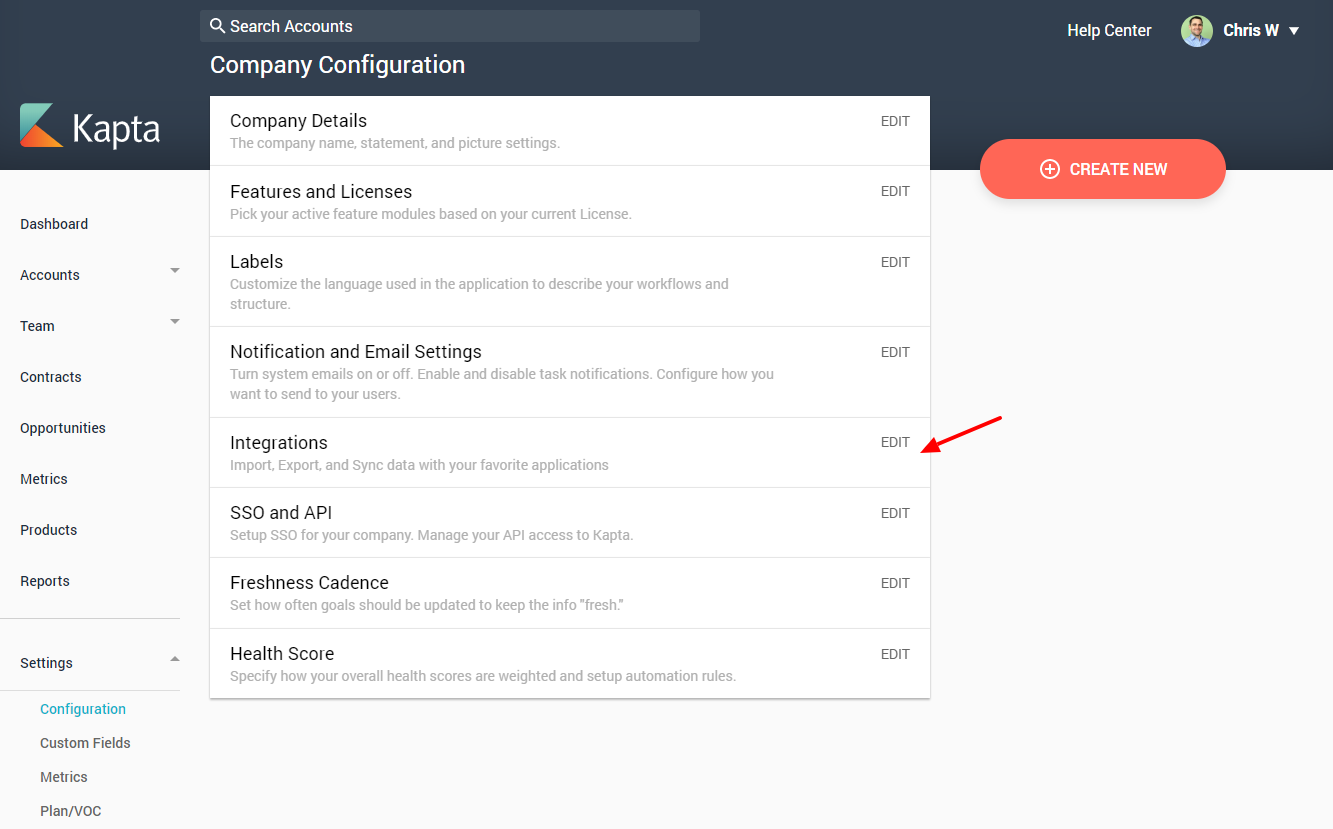 Click on the Zoho Switch (if it is already activated, click twice).  
You will now need to update the Client ID, Client Secret, and Self Client ID.  If you are in the EU or China, you will need to change the Data Center location, otherwise leave it as Standard.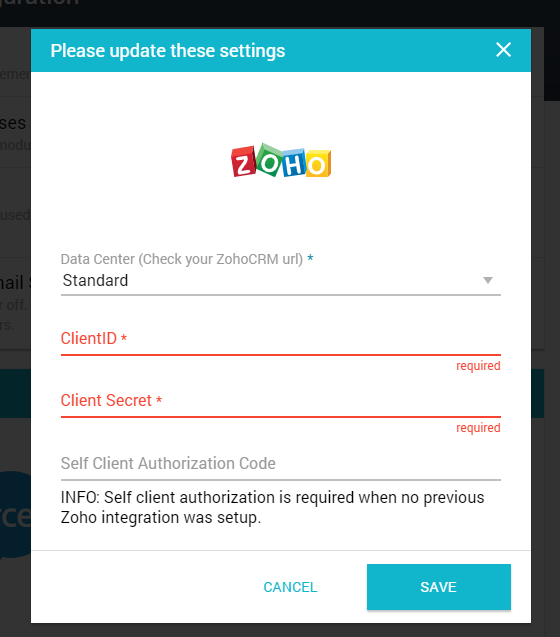 Click save and then you should be ready to go.  If you run into any problems please send an email to support@kapta.com and we can help you through the process.